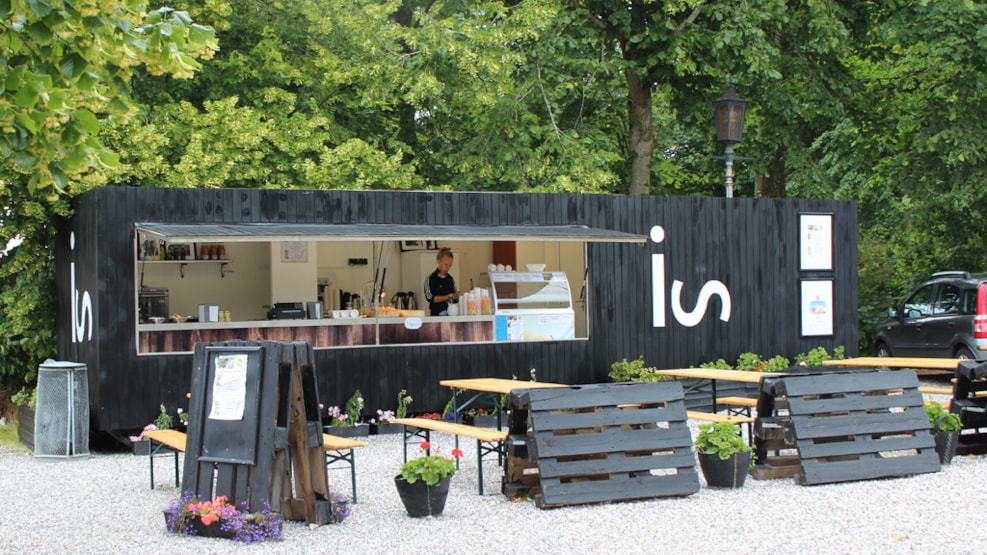 Norsminde Ice cream booth (Norsminde Ishus)
Ice cream parlour with homemade quality ice cream and sorbet. Based on old Danish recipes we serve Brunsviger cake ice cream, local konfu, rosehip flower with beach rose hips, koldskål (cold buttermilk soup) ice cream with rosemary and much more.  You can get your ice cream in a cone a cup or take away.
The ice cream booth is open from Whitsun. There are no regular opening hours, but it is open when the weather is good. You are welcome to call Norsminde Kro (Inn) in advance to find out if the ice cream booth is open today.